Welcome to Trimdadimd Books
This is a small Internet bookstore located in Hamilton, Ontario, Canada, offering books mainly in the Latvian Language published generally outside of Latvia following World War Two. Hence the name Trimdadimd. Special related topical requests for out-of-print material will be considered.  Latvian books are  are our primary focus.  Both bannerline illustrations are from R. Birzgalis's "Latvju Dainas", 1971 edition.
IMPORTANT!  When searching for Latvian books, please DO NOT USE LATVIAN DIACRITICS, as this search engine does not recognize them and will produce a false negative response if such diacritics are used. UZMANIBU!! Ludzu nelietojiet mikstinajumus vai garumzimes meklejot gramatas, jo sis majaslapas meklesanas programa ar tiem netiek gala. Paldies!
Please search or browse our on- line inventory.  If you can't find what you like please fill out our off-line search form and we will search our off-line inventory, other bookstores and book search services for you.
Please note that all prices are in USD.
Shipping rates: 
USA : for books up to 1kg.  Standard surface  7 -12 business days - $15 first book; $6 each subsequent book in the same order. Canada  :  $13 and $7 respectively
International :  for books up to 1kg. Standard surface 28 - 60 business days - $21 first book; $11 each subsequent book in the same order.
Light materials such as very light small books, pamphlets and miniatures can be shipped for less. Likewise lower shipping rates are available on purchases of multiple items within the same order provided that the books are not overweight. Please inquire.
Used Latvian Books. Rare Books. Lietotas Gramatas. Gramatu Antikvariats.
PLEASE SCROLL THIS PAGE DOWN TO SEE A SELECTION FROM OUR CATALOGUE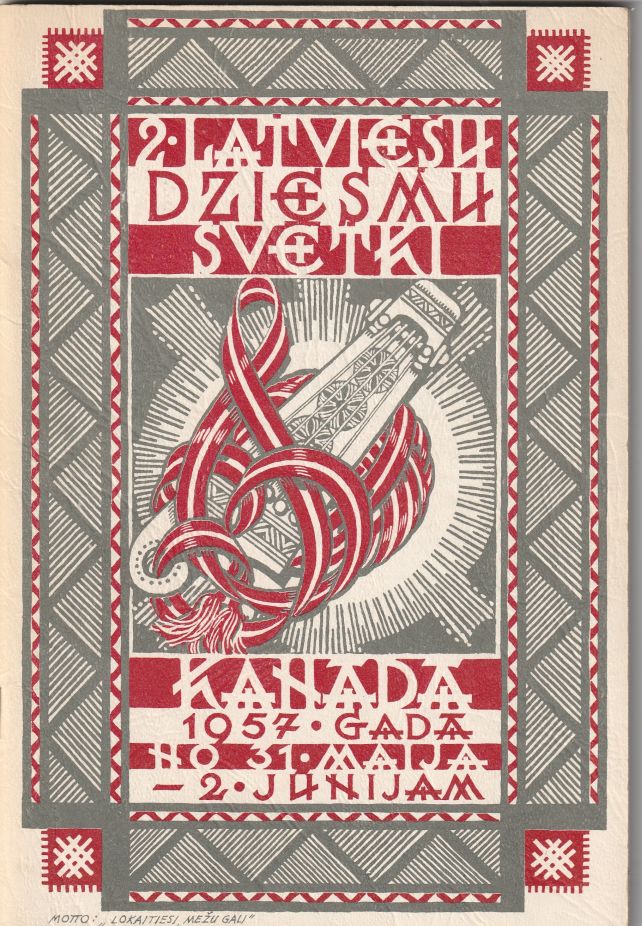 Additional books from our catalog
To see many more please check the books in our different categories